Signpost Merchants Dashboard
Signpost was an online ad network that promised to help businesses drive new customers by creating Groupon style deals. Understanding that they needed to deliver more on the customer experience for the small businesses that used them, they asked me to come in and do user research on their small business customers to inform their new product design. I delivered key insights that allowed us to design a suite of tools to help merchants track and measure the effectiveness of their online ads.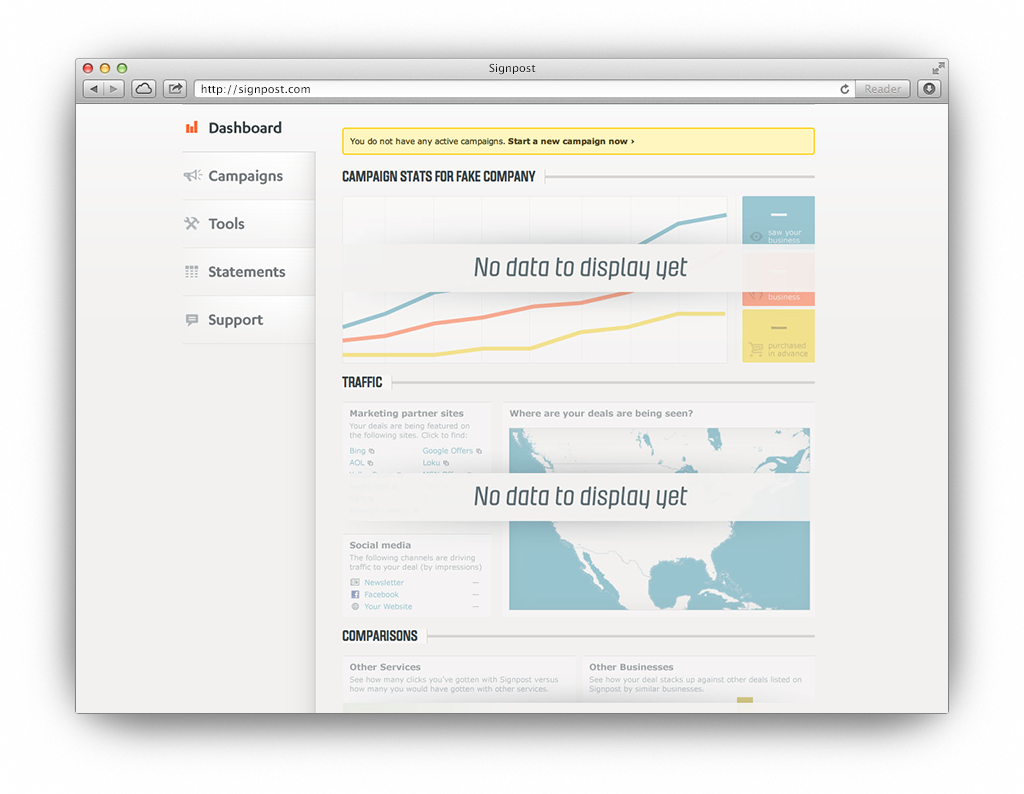 Understanding Business Owners
After interviewing 12 small business owners (a mix of current and prospective customers from a variety of businesses) we learned more about their mindset when it comes to creating deals and advertising online. Most merchants found the process through which the ads were created and posted online to be too opaque to understand what they were getting. And while they all liked the idea of a self-service campaign tool (an idea that would help Signpost make the service less high-touch), we found that they still needed the guidance of an account manager to help them through the process the first time.
Making sense of Statements
From our user testing we learned that merchants didn't understand the concept of escrow and why they received the amounts they did when Signpost paid out. We attempted to demystify this by clearly indicating the sales for each statement, the amount taken out as part of Signpost's fees, and the running balance of their escrow account.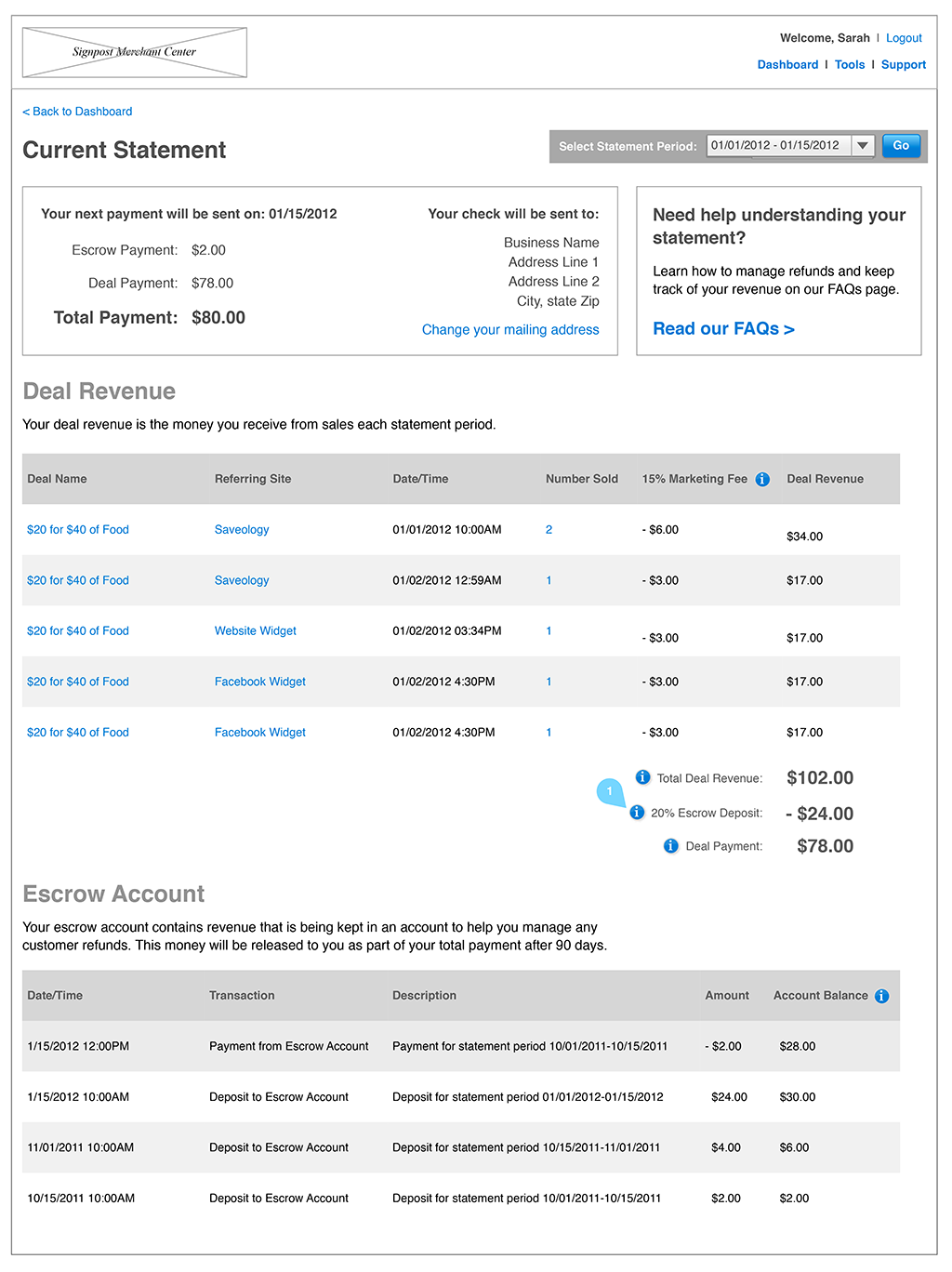 Self-Service Campaigns
Signpost account managers were spending most of their time communicating back and forth with merchants about their campaigns. We cut this time in half by allowing merchants the ability to initiate their own campaigns and track their status as they go through the approval process.

We also made it easier for merchants to get in touch with their account managers directly from their dashboards, should any questions arise.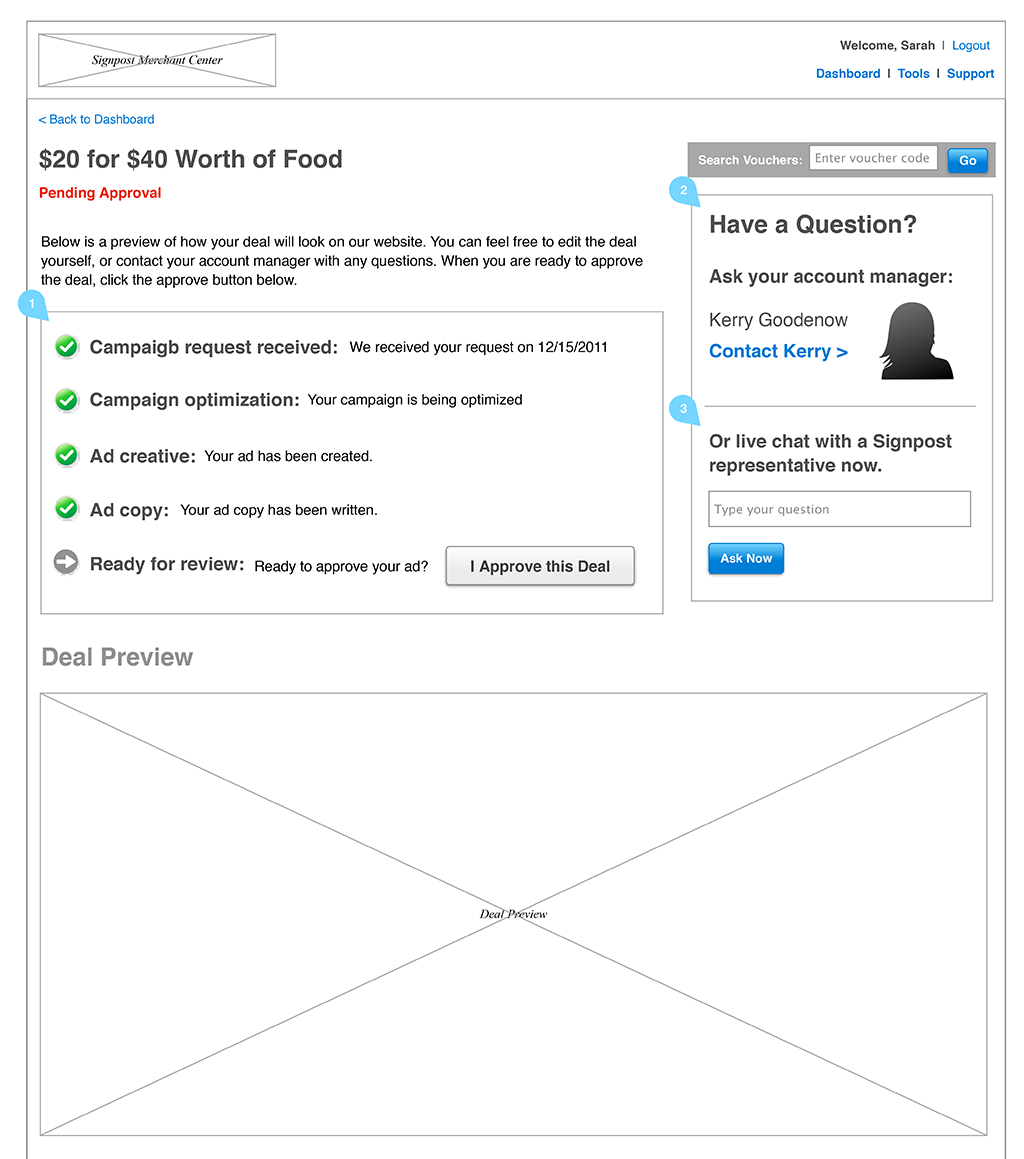 Final Dashboard Design
Working with the wonderful visual designers at Type/Code, we created a dashboard where merchants could also monitor their ad campaigns, making it clear where the ad was being placed and how it was performing.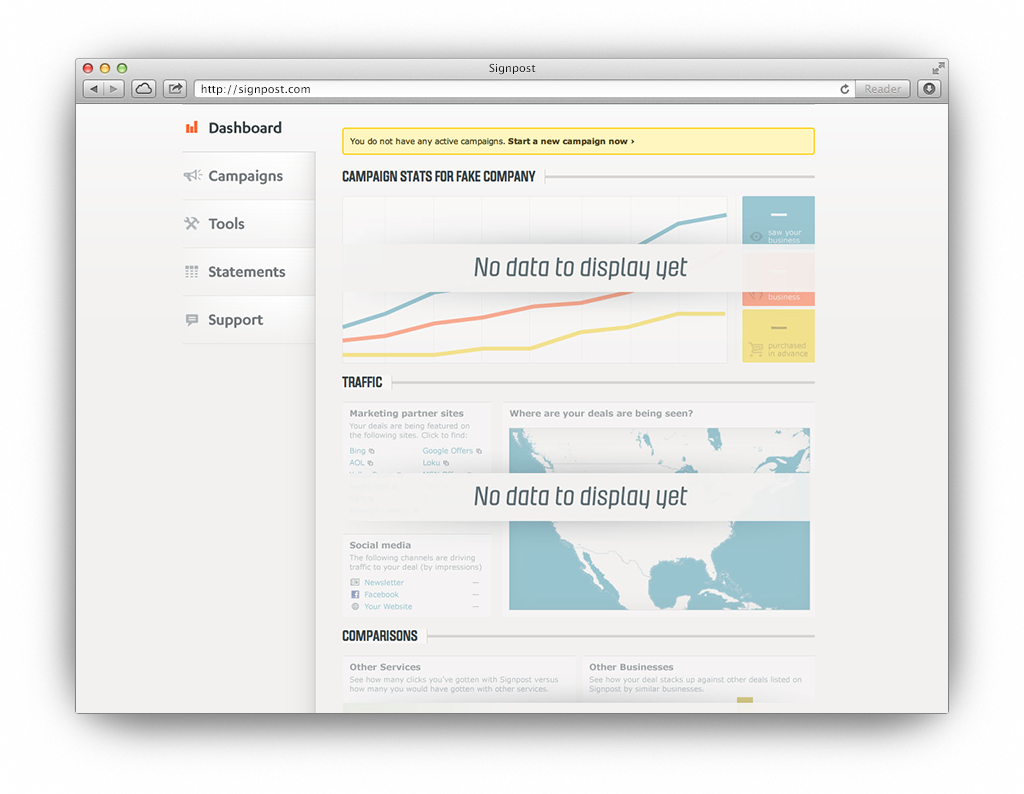 User interviews, User testing, Research Findings, Wireframes
March 2014